Soft and breathable daytime dress to stay cool and dry on long summer days! Our cotton dress Ewa is made of high quality cotton for a fashionable and stylish look.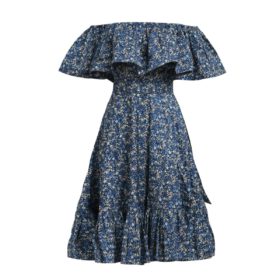 Made in Germany
100% silk
Lining: 100% silk
UK 10 / S (cm): Chest 88-90, Waist 68-70
UK 10 / S (inch): Chest 34-35, Waist 26-27
UK 14 / L (cm): Chest 96-98, Waist 76-78
UK 14 / L (inch): Chest 37-38, Waist 30 – 31
Hand wash or dry-cleaning.
MATSOUR'I is a dress designer of the most contemporary and unique designs you find anywhere in the fashion world. Based in Berlin Matsour'i offers a handmade, limited edition of feminine and dreamlike designs. Since childhood, Ilona has always been inspired by current trends while also drawing inspiration from the emotions, memories, and feelings that only a true artisan can channel into a stunning dress design. The results are dresses for every occasion, made by an inspired perfectionist who knows how to make memories starting with your style.