Basic trousers from textured cotton, very pleasant to the body. For a complete set, we recommend combining it with a base shirt from the same series: Cotton W
White culottes of free cut with cuts on the sides.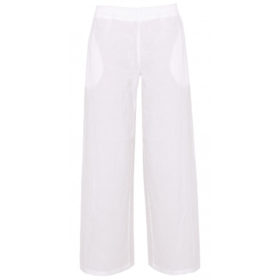 Based in Russia, the Sol Selivanova Olga of its founder and designer is a ready-to-wear womenswear label that specialises in luxury, handcrafted high-quality pieces. Sol Selivanova Olga commitment is to make an elegant and relaxed collection without compromising key values of its luxury. Each collection is a small story of a modern woman who appreciates style, comfort and designer approach to a classic cut. If this is about you, then you have found your brand, and we will make sure that you stay with us forever!
Made in Russia
STRUCTURE: 100% cotton