Meet The Inspiring Woman Behind Ganor Dominic
The joining of forces between Kate and Anna leads to the creation of Ganor Dominic. As a British brand founded in 2015 the final collection is honored to receive the National Footwear Design Student of the Year Award by Jimmy Choo. Her obsession with the concept of wearable art defines the brand's mission to help women create their own fantasies in casual and casual outfits. Influenced by surrealist sculptors, avant-garde fashion designers, and eccentric photographers, Ganor Dominic portrays the fluid connection between art and fashion, incorporating the ordinary life of Signature Faces, whether it is sculpture, relief, laser cutting or printing They are the identities of the core brands of art, and they are constantly reinventing themselves with new patterns, shapes, and colors. The powerful brand concept combines female sensibility and bold sculptural sense, adding dramatic charm to any style. Ganor Dominic aims to bring natural self-confidence to detail-conscious women, who are always looking for unconventional items that are as unique as their own path and personality.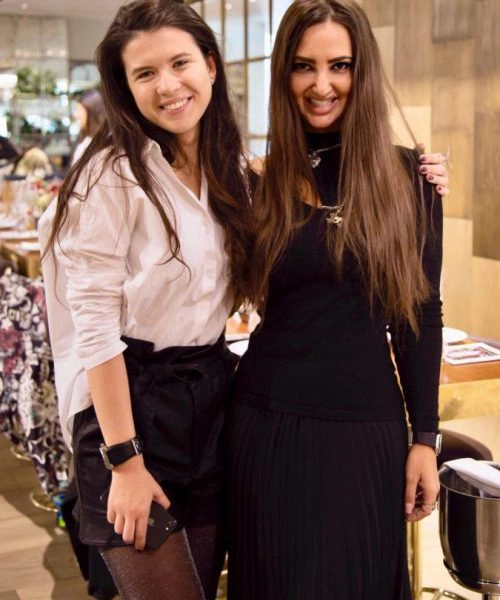 Ganor Dominic celebrates the slow fashion movement by creating high-quality, durable pieces. The British designer believes in timeless design and is proud that all shoes are sourced and manufactured in Italy, a country known for its excellent quality. All footwear production of Ganor Dominic is carried out in the center of the Italian-Marche region. A family-owned factory that has been producing the highest quality designer shoes for decades. Each pair of Ganor Dominic shoes is handcrafted according to shoe craftsmanship.
Leather and all other footwear materials and components are sourced locally in Italy. Working with leather suppliers Conceria La Veneta and Mastrotto. . With a strong commitment to the environment integrating the latest innovations in leather tanning processes. The Ganor Dominic brand specializes in working with suppliers and manufacturers that provide fair working conditions; people are the core of our brand value.
Meeting Ganor Dominic Shoes designer Anna, being unique is a way of describing the Ganor Dominic brand, which is famous for being worn by Lady Gaga. Some shoes can be identified by their logo or label, but these are not that type of shoe. These are shoes that describe individuality and emphasize the uniqueness of each person. The moment I discovered this brand on Instagram, I fell in love with it. I am a shoe lover, but I am not just looking for a brand, I always look at the creative spark and uniqueness in shoe design.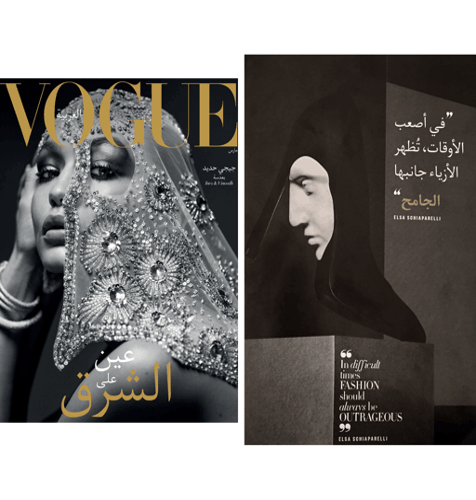 We went back in time and discovered the driving force behind the decision to commit to footwear design. Anna told me that she has always been passionate about art, and she wants to use art to reach people in different ways. What better way than shoes as an art form? She is also very enthusiastic and inspired by Greek mythology. In fact, almost all shoes have different faces of Greek gods  These are not just symbols but represent the unique story and personality of the wearer.
Ganor Dominic Shoes can also be different because embossed images or custom logos on certain designs can be removed. The one thing you can do better than anyone is to be yourself. As Anna said, we change the world by being ourselves. This is the message that represents the brand. With Ganor Dominic, it is absolutely possible to express your personality like the Greek gods and find your superpowers. Wearing these shoes shows that you are special, rather than having the same style as others in a commercial sense.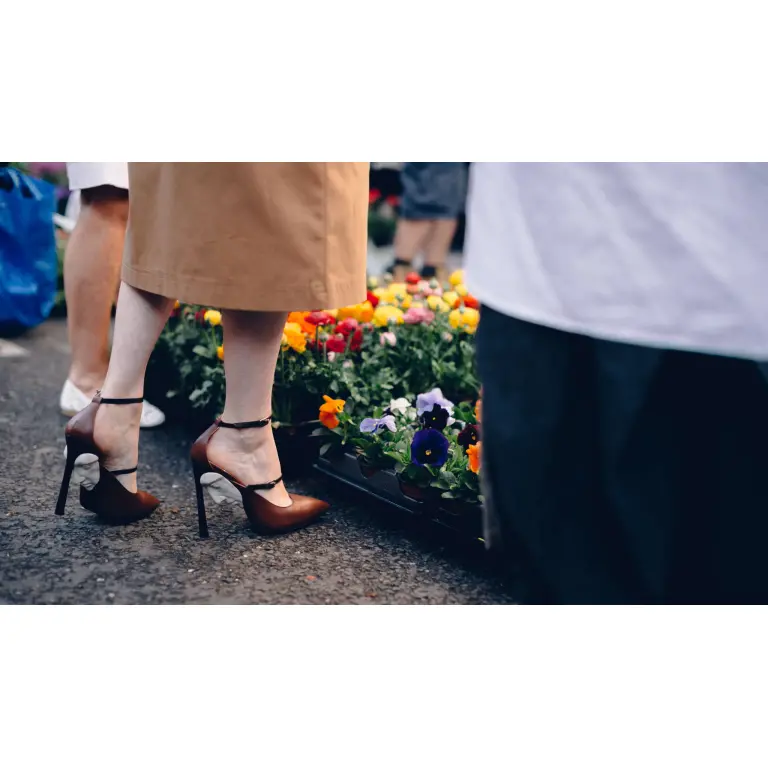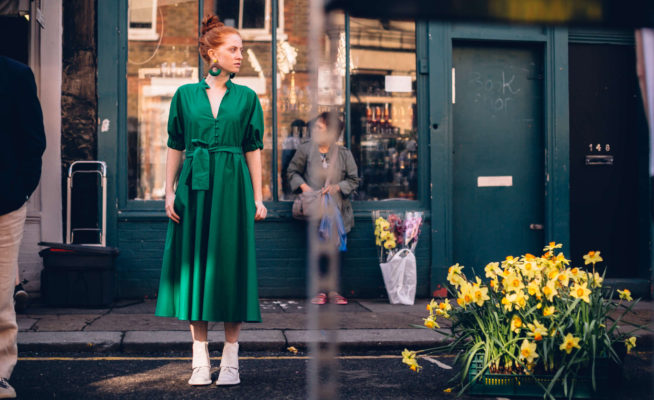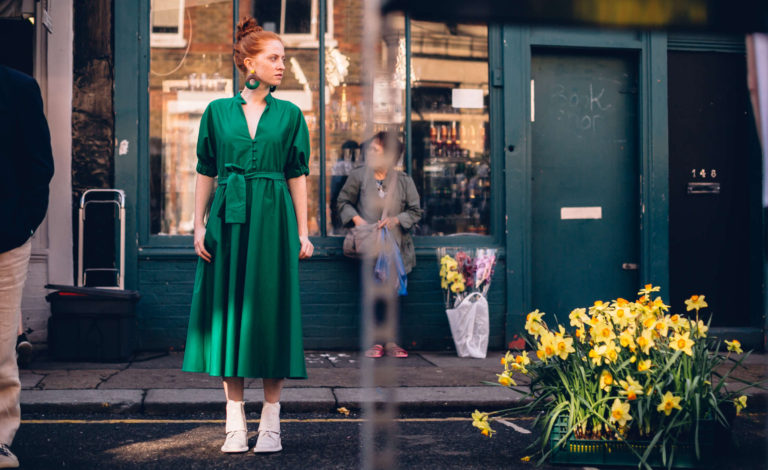 Anna the designer of Ganor Dominic Shoes is of course very proud of the brand's achievements so far, including Lady Gaga showing off the brand and putting it in the spotlight. But other achievements are just as important. Ganor Dominic is on sale in the iconic Liberty London, and Anna won the National Footwear Design Award from Jimmy Choo in 2015. Although Anna is from Ukraine, she loves London and the brand is firmly established in our international metropolis.

By donating 20% ​​of sales revenue in April 2020 in response to the COVID-19 epidemic, the British brand worked closely with Kind Challenge a Ukrainian charity.
In July 2017, Ganor Dominic in partnership with the Walkabout Foundation that provides wheelchairs and rehabilitation services to developing countries donated several pairs of exclusive Apollo high heels. The bundle contained various other brand products, which were sold at auction for $10,000 and donated to Walkabout Charity.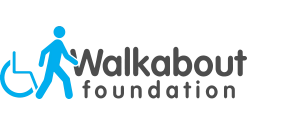 Inspired by Ganor Dominic's community…